Save the date!
Samanvaya
The Festival of Togetherness
with
Padma Shri 

Narthaki Nataraj
in Bharatanatyam Margam
Indian Classical Dance Repertoire
Date: Friday, May 26 at 7:00 PM
Venue: Canadian Museum of History, 100 Laurier St, Gatineau, Quebec
About the Artist
Narthaki Nataraj is an Indian transwoman Bharatanatyam dancer. In 2019, she was awarded the Padma Shri, making her the first transgender woman to be awarded India's fourth-highest civilian award
Narthaki Nataraj took the name "Narthaki" during her debut performance as a woman in 1983. She worked as a demonstration assistant to Kittappa Pillai in Tanjore Tamil University.  She established a dance school Narthaki Nritya Kalalaya in Madurai to take her guru's vision forward. In 2000, she moved to Chennai and has been a full-time professional dancer since then.
She specializes in the Tanjore-based Nayaki Bhava tradition. She established a dance school Velliambalam Nadana Kalai Koodam in Chennai and Madurai, with her friend Shakti Bhaskar, where she trains her students in the traditional repertoire of Thanjavur Quartets. The school has branches in the U.S., the U.K., and Canada.
She along with her friend, Shakti, has been conducting annual workshops at the government department of music in Oslo. They teach Indian and Norwegian students the Tevaram, Tiruppugazh and Tiruvachakam. Her life and journey has been included as a lesson in the 11th standard Tamil text book by the Tamil Nadu government in 2018. In 2019, she was awarded the Padma Shri, making her the first transgender woman to be awarded India's fourth-highest civilian award.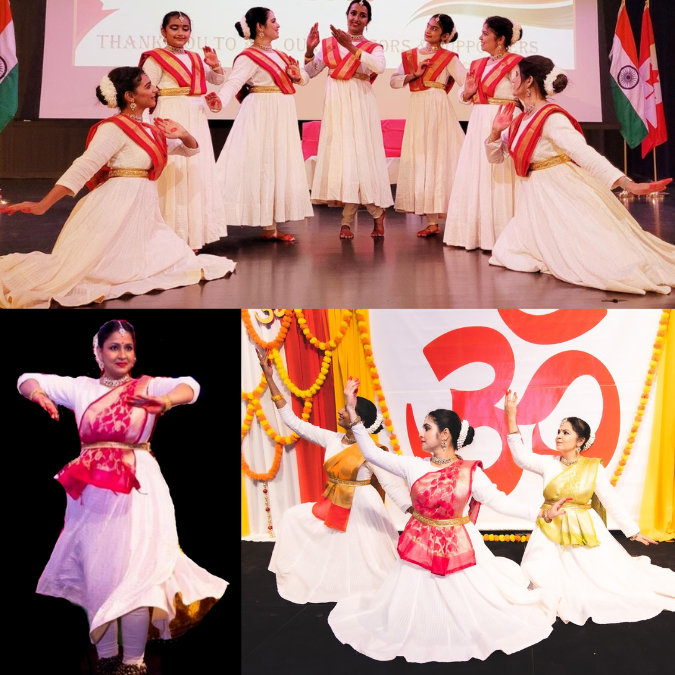 About the Artists
Divine Rhythm Creative Arts
Divine Rhythm Creative Arts is a kathak dance institute, founded in 2020 by Himani Agarwal. It is dedicated to carrying forward the legacy of Indian culture by imparting the training of beautiful north Indian classical dance, under the Lucknow Gharana. Ms. Himani Agarwal has 15+ years of experience as a choreographer, dancer, and teacher of Kathak. She started her kathak training at the age of 6. She took her initial kathak and instrument tabla training under the guidance of Guru Rukmani Devi and earned her Prabhakar degree (bachelor's) in Kathak, Hindustani classical Sangeet and Instrumental tabla from Prayag Sangeet Samiti in 2001. Continuing her learning, she is pursuing her Kathak dance journey under the tutelage of a renowned Kathak dancer Pt Jai Kishan Maharaj Ji, and Ruby Mishra Ji. She also had the opportunity to participate in various Kathak workshops, conducted by world-renowned Kathak gurus such as Pt Jai Kishan Maharaj Jii, Shri Rajenendra Gangani Ji, Dr. Puru Dadheech Ji.
This team's feature presentation is titled The Colours of Spring. They will perform on a Stuti praising Lord Krishna, followed by kathak compositions and footwork that describe the beauty of Vasant Ritu/spring season created by the legendary Kathak Maestro, Padam Vibhushan Pandit Birju Maharaj Ji. The final act of the performance is a Tarana composed by guru Pandit Jai Kishan Maharaj Ji based on the beautiful Raag Malkauns.
Royal Bhangra Legacy
Bhangra is an energetic, folk dance and music form that originates in the Punjab region of India. Today, it's the newest dance, music, and fitness phenomenon spreading all over the world. It originated as a folk dance celebrated during the time of the harvest.  Bhangra is traditionally danced to the dhol instrument, a large drum, and boliyan, short sets of lyrics that describe scenes or stories from Punjab. These lyrics most commonly reference themes of love, patriotism, strength, and celebration.
Royal Bhangra Legacy group was started in 2019 by a group of students. Since then, they have been performing at multiple events. The aim of the group is to keep alive and promote the traditional Punjabi culture through our folk dance- "Bhangra".  Royal Bhangra Legacy group provides choreography and one on one training to all age groups. Bhangra is not only a dance, but also a great cardio to achieve fitness goals. Additionally, it assists in leading a stress-free life. It's fun, It's entertaining, and It can uplift your heart and soul.
Jegatheeswaralaya Fine Arts Training Centre
'Jegatheeswaralaya Fine Arts Training Centre' was founded in 1995 to preserve cultural  values through fine arts, particularly Bharatnatyam. The Centre is a registered art institute  in Canada. Jegatheeswaralaya focuses on the intricacies of  the Kalakshetra style of Bharatanatyam and offers a Diploma in  Bharatnatyam & Nattuvangam; International Certification of Dance  Studies; Abhinaya Training; Fusion, Folk & Semi-Classical dance  training and workshops among others. The gurus of  Jagatheeswaralaya – Sri. Guhendran and Smt. Lushanthini – are an  eminent dancer couple who instill the qualities of perfection, fluidity  of movement, and grace in their students. 
Sri. Guhendran and Smt. Lushanthini, both supremely talented  dance exponents, are also diploma holders in Bharatanatyam & Nattuvangam from esteemed institutions in Asia. They have  undergone several years of rigorous training under the tutelage of award-winning, legendary dance gurus. In addition to teaching  Bharatanatyam for over a decade, they have performed at  prestigious venues across the globe. They are also excellent  choreographers. As much as they enjoy performing, Guhendran and  Lushanthini love teaching.
Mad Over Dance
Mad Over Dance is an emerging dance group in Ottawa and the sole purpose of the group is to showcase the world of their home country 'India' and its culture. Through the medium of this group, they try to express incredible cultural, diversity between languages, regions, and religious traditions of India. 
This team's feature presentation is titled "Mera Bharat Desh Mahan kyo hai?" India has always been respected by every culture. It is a country where people of different religions, castes, languages, Colors, and forms live together with great love. Through the medium of their dance, they would want to showcase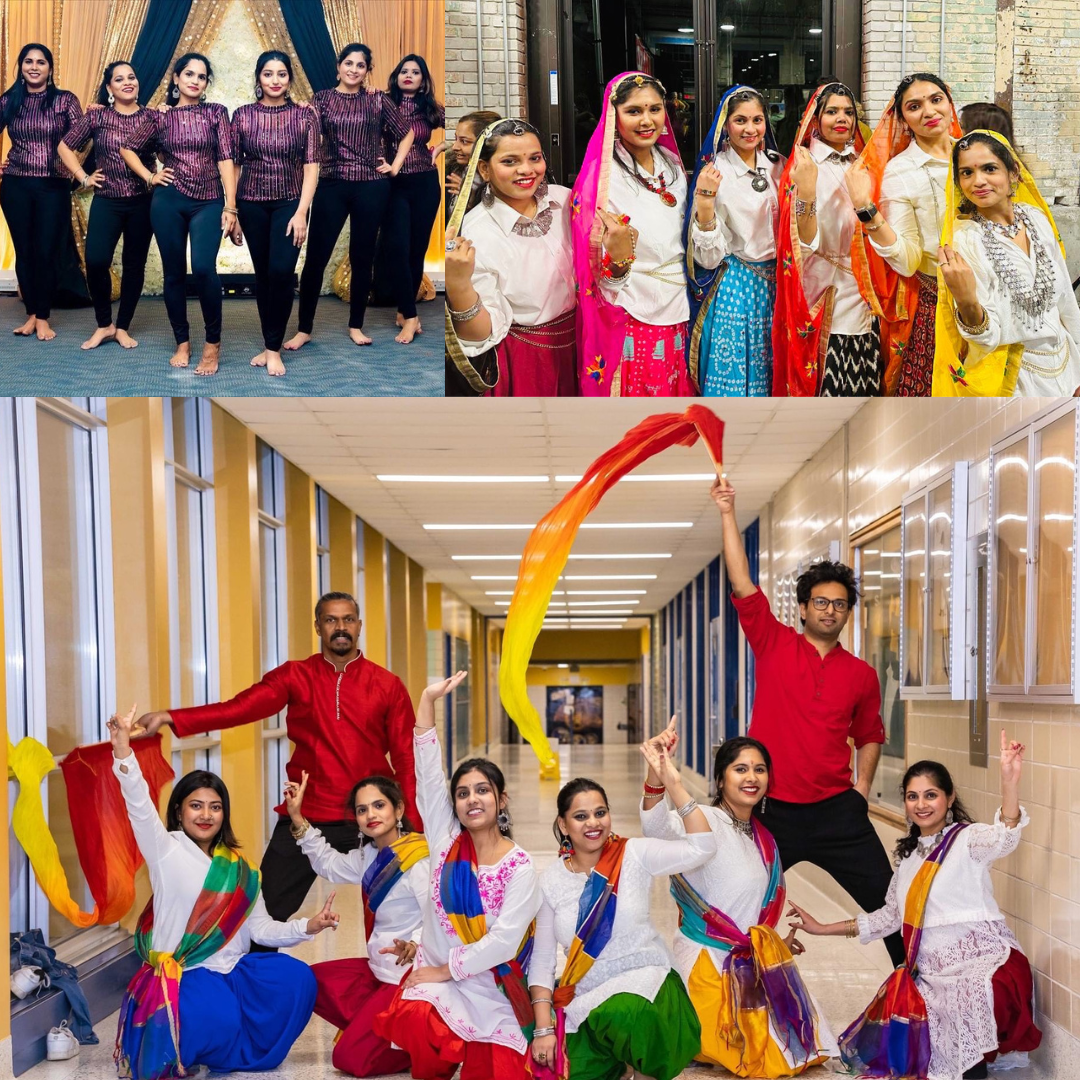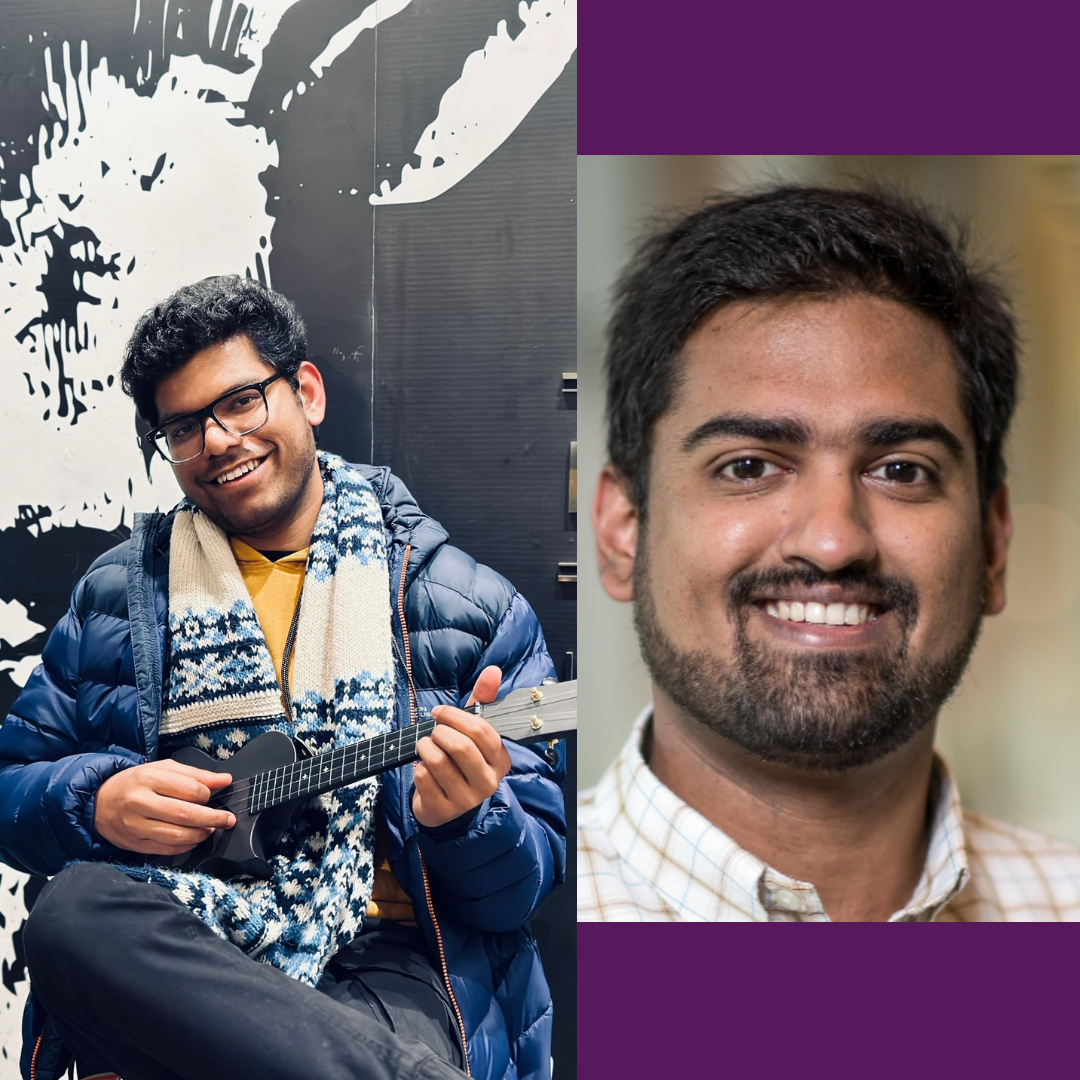 Akhil Ravindran Nair and Vignesh Chandrasekaran
Akhil Ravindran Nair is a talented musician who originally hails from Kerala but was born and raised in New Delhi. He has been learning Carnatic classical music and Tabla for more than a decade, and now teaches both online and offline classes.He is a skilled musician and can play an impressive 13 instruments, most of which are percussion. He has performed all over India for various concerts, showcasing his musical talent to audiences far and wide.In addition to his musical talents, Akhil has also participated in a Malayalam reality show called "AIMA Voice" on Flowers TV, which showcased his impressive vocal abilities. He has been connected to Art of Living for the past nine years and is also an Art of Living teacher, sharing his knowledge and experiences with others. Akhil has had the privilege of sharing stages with many celebrities and prominent musical bands.Currently, Akhil is staying in Kingston, where he is pursuing a post-graduation degree in International Business Management.
Vignesh Chandrasekaran has been playing Tabla and harmonium for the past 23 years. He primarily learned music at Ramakrishna Math & Mission in Chennai under the guidance of Swami Jnanadananda & Sri PS Ramachandran, and subsequently from various other Gurus. He has accompanied for over 200 concerts playing carnatic classical, hindustani classical, bhajans, ghazals and Kathak in India, Canada and USA. He graduated with a Masters from The University of British Columbia and currently resides in Ottawa.
Prashanthi School of Dance
Radhika Pillai is an Indian classical dancer, choreographer and founder of Prashanthi School of Dance. She is trained in traditional Kalamandalam style since 1996 under dancer duo Shri Kalamandalam Venkit and Smt Preetha Venkit. Now she continues to learn and explore the artform in Mysore Bani under Upadhye School of dance. On Maha Vasantotsav she will be performing a Devi stuti composed by Sri Mysore Vasudevacharya in Ragam Vasantha set in Adi Talam.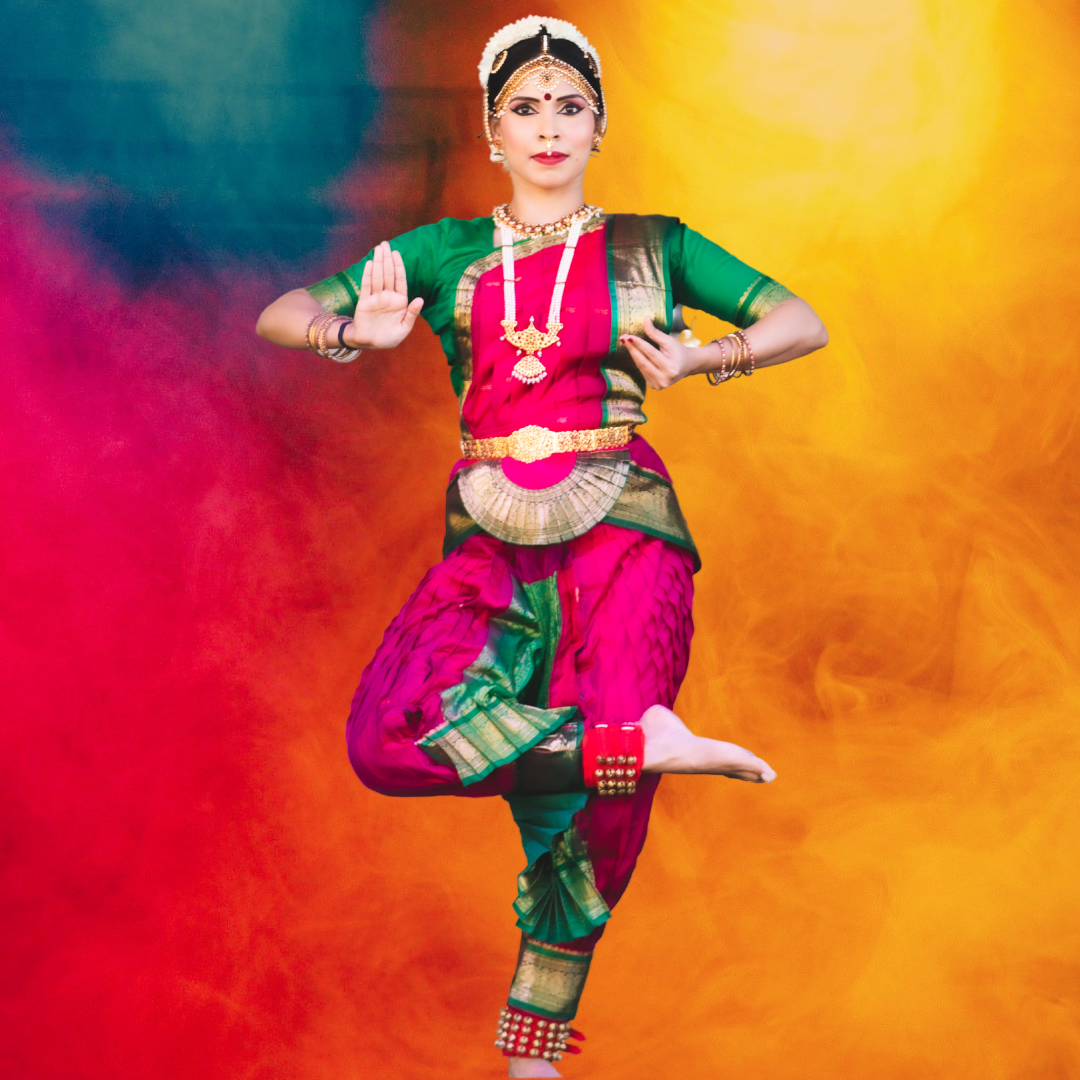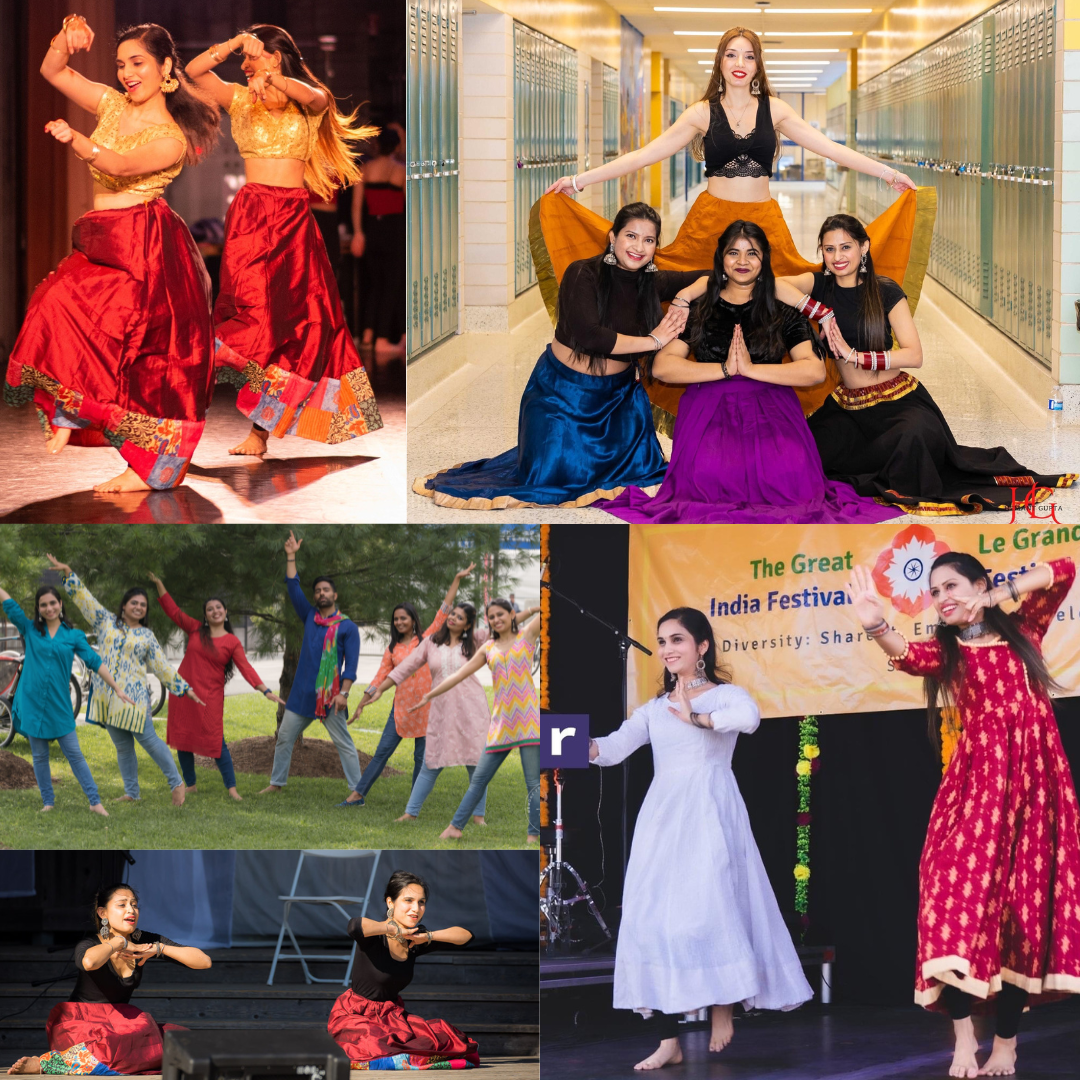 Dance with Yogs & Stace
DYS is a leading Bollywood dance group in Ottawa, formed and led by two talented professionals Yogita and Stacy who mentor all passionate individuals on dance styles such as Bollywood, Semi Classical, Bhangra, Jazz, and Hip hop. They have been teaching, volunteering, and promoting young and old talent in Ottawa encouraging them to follow their passion. They strongly believe that dance is a form of cultural expression and hence they carry the beauty of Indian culture wherever they go.
India being the hub of multiculturalism has a plethora of beautiful festivals each having its unique meaning and significance. DYS- (Dance with Yogs&Stace) would represent and introduce the vibrant and colorful festival of Holi through their classic dance, 'Khushiyon k Rang, DYS ke Sang'.